The thrill, immersion, and energy that video games elicit are indispensable. Imagine yourself as the lead soldier in a heated rescue mission, gunning dozens of enemy soldiers down. Then suddenly, your game crashes or lags. The disappointment and heartbreak that follows are unforgettable. A more reliable internet connection and a good proxy server can resolve such an issue.
What Is a Gaming Proxy Server and Why Do You Need One?
A gamer's proxy server intermediates the connection between your device and the game's servers. It gives you a secure and streamlined connection to your games, even the ones that are not available in your region. Provided your internet connection is stable, gaming proxies eliminate issues with lagging and latency. They streamline the computer-to-game server connection while hiding your personal data from the game server and anyone else who might be interested in it.
Also, a reliable proxy server is indistinguishable from other authentic players, so there's nothing to worry about in terms of bans and blocks. Now, let's discuss how to install a gaming proxy server.
Find the Right Gaming Proxy
Find a gaming proxy with features that support your gaming activities. Look for SOCKS5 residential proxies proven to stabilize and secure gaming connections. Check the proxy's ability to circumvent geo-restrictions. Confirm if the proxy has superior traffic caching and balancing functions. The best gaming proxies stabilize gaming speeds while decreasing lags and latency. They often reduce the ping time between your ISP and gaming server by instituting a connection route with fewer nodes.
In addition, good gaming proxies offer unlimited bandwidth, so you don't have to keep a close eye on your gaming sessions and game downloads. Proxies must allow you to select proxy locations to optimize access to geo-restricted games. Be sure the proxy server has advanced security features to protect your connection against hackers and malware.
Decide On the Proxy Type
Gamers have two key proxy servers to choose from, including semi-dedicated and dedicated proxies. Semi-dedicated proxies are cheaper alternatives but provide shared IP addresses. These servers have limited bandwidth and can leak your data to third parties. In other words, they're not a great option if you need a proxy for gaming.
On the other hand, dedicated proxies offer unlimited bandwidth and private IP addresses reserved just for you. After you set up the gaming proxies, they'll dedicatedly serve you with residential IP addresses to keep you connected. For either of the proxies you pick, check the price packages and pick a provider that offers the most value for your money.
Setting Up Your Proxy on a Windows PC
Start by opening Windows settings. If you're using a Windows 10 PC, find the Settings icon in the Start menu. Head to Network & Internet and then select Proxy from the menu on the left. If you're using a Windows 8-powered computer, head to the Settings button and then select the Network Proxy option.
Turn on the "Automatically detect settings" option. That enables Windows to check for local network proxies automatically. Whether connected to a local, school, or business network, your computer will inform you of active proxy servers. In other words, it indicates the name, type of proxy server, and instructions to follow to complete the setup. Remember to use the setup script switch if you got one from your proxy provider.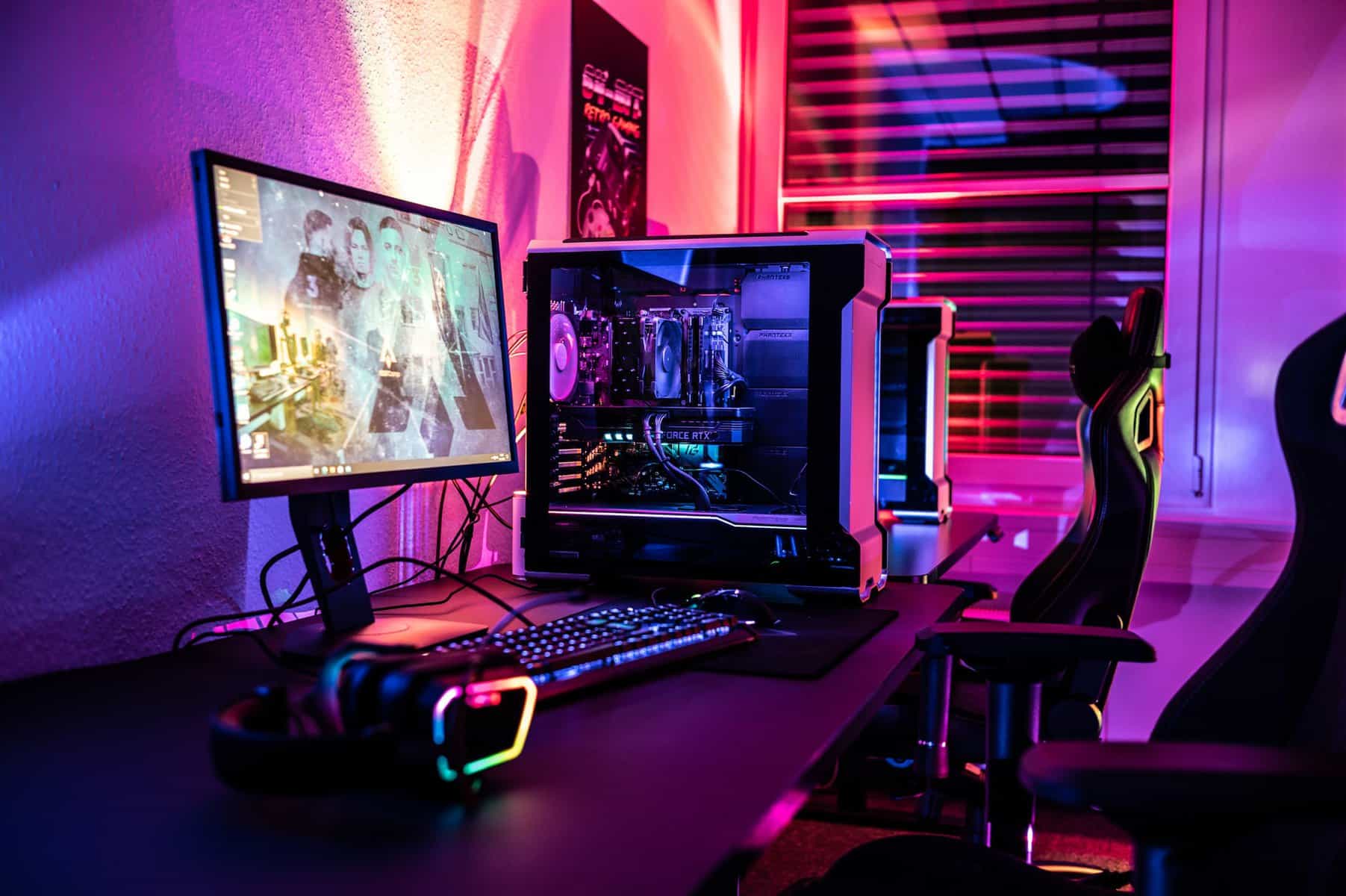 Realize that installing proxies on your computer is not a one-size-fits-all solution. Different proxy servers have different setup processes. Furthermore, the setup process depends on the type of proxy server you use. Some proxies, especially semi-dedicated options, tend to drop unexpectedly and are likely to leak your data to the game servers.
It's a serious security compromise that can make your gaming experience significantly worse and even get you banned from the game in extreme cases. With a dedicated proxy, you don't have to worry about what other proxy users are doing since your proxy IP is only available to you.
Conclusion
Diehard video gamers don't have to struggle with lagging and latency since they can revamp their computer and network connection to supercharge the gaming experience. Improving your system with more RAM, a better graphics card, and a faster SSD can significantly improve your experience in your favorite video game. However, for a more stable and secure gaming experience, it's essential to use premium gaming proxy servers!