Fixing broken stuff can sometimes be a really complicated process, especially on a WordPress site. The site can go from working just fine to not allowing you to enter the admin panel.
That can happen for various reasons, but luckily the Emergency Recovery Script can be your lifesaver!
What Is Emergency Recovery Script?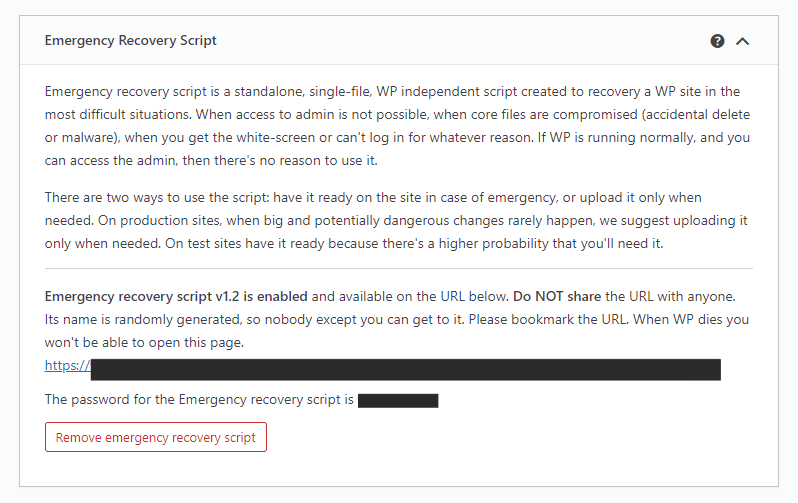 Let's say that your site is down, and you can not enter the admin panel to fix it. Google and various forums say, "install this plugin, and it will solve your nightmare". But, that's not possible because to install the plugin, you need to be in the admin panel.
That's where ERS jumps in and saves the day. It is a standalone script that doesn't need any WP files to work correctly. It analyzes and fixes your WP installation, and because of that, you can enter the admin area and recover your site!
In Which Situations Can This Tool Help You?
The first situation is the most common one. You update a plugin, and bam, your site is down. In that situation, you can not enter the admin panel again and fix things.
With ERS by your side, you will need just one simple click to reinstall the WP core files and be back in the game. Plus, you can use it by yourself; there is no need to hire a professional and spend extra money.
Also, just as a plugin can mess up a site, so can a theme. But, with ERS, you can enable/disable a theme and go back to your work.
The second situation is where, by some mistake, you forgot your username or password. That's the worst situation for an owner of a site.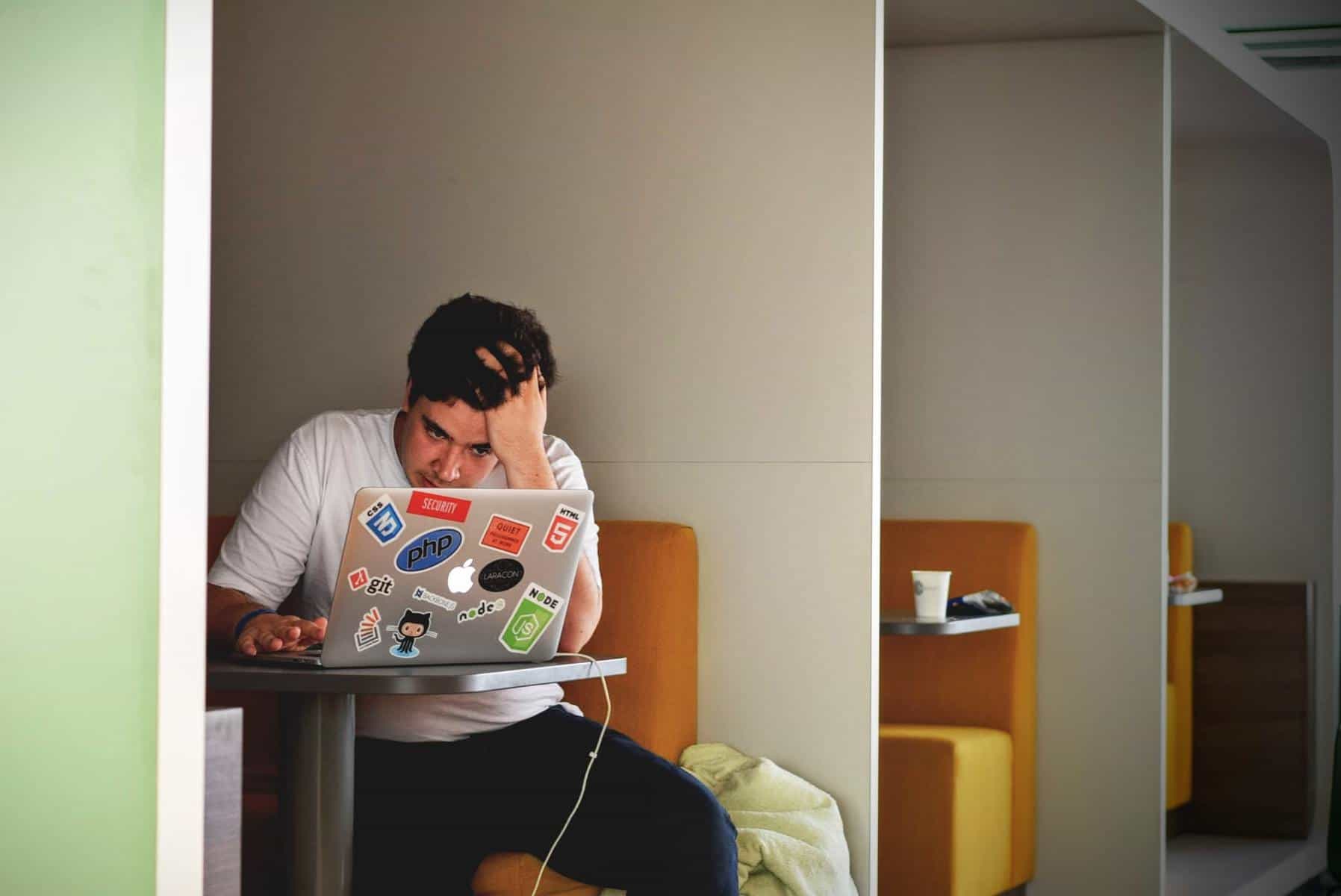 With ERS, you can create a new admin account and give it a password to re-enter the site with it. It would be best to check that the new account's username and email are not already in the database of the WP installation.
The next thing that can happen is some core WP files getting moved, edited, or deleted. Trying to figure out which ones were affected can give you a headache. With ERS, you can easily see what files are missing/corrupted and click reinstall/delete to get things in order.
The same goes if you or someone else added extra files to WP core file folders. Just as you can see which files are missing, you can see which ones are unnecessary and delete them.
What Tools Are Available With the Emergency Recovery Script?
ERS provides a huge range of tools that can help you with a variety of things. We will list all of them and provide all the information needed to understand ERS to its core.
WordPress Information
With ERS in your back pocket, you will have all the information that it detects about your WP installation.
You will get information about wp-config.php file location, database access details, site URLs, and the WP version.
With all of this information right in the palm of your hand, you will be able to start fixing your site in no time!
Here, you can also make sure that ERS is connected to the correct WP installation, which is very helpful if you have multiple installations on the same account. Imagine a site crashing down, and then you realize that ERS is not connected to it – a horror.
Administrator Account
Messing around with FTP, phpMyAdmin, or multiple database tables is frustrating. That's why this tool is so crucial in ERS's arsenal. No matter the problem you have with your WP account, this tool will quickly help you fix it by creating a brand new account.
No need to stress if you lose the password or simply forget it. All you need to do is create a new account with ERS, and you are back in action.
User Privileges & Roles
We all sometimes mess up. It is in our nature. Sometimes our brain just needs a day off, and if on that day you change your site's database tables prefix and can't log in, you've messed up. Luckily, with ERS, you can change that very quickly. Just reset all the default roles and privileges, and it will match them to the ones your account had before. If the tool fails to do so by any chance, you can just use the Administrator Account tool and create a new account.
Core Files
Core files are all the essential files that are required for WordPress to work correctly. Those files allow you to add and edit posts and pages, access the WP admin dashboard, delete content, upload media files, and do all the essential bits.
So, when those files are missing, your site won't work the way it should. But, managing to find out what files are missing or compromised is hard. Most of the time, it is impossible to do manually.
With ERS, you can discover any file that has been changed, and you can restore it to its original version. That is possible because this tool will automatically download the original files from the WP repository. It will also detect any files that don't belong in core file folders, so you can remove them with one click.
Reset WordPress
This tool is probably one of the best in the ERS package. You can use it if you want to reset your site and completely wipe your database. This way, you can start fresh, but the themes, plugins, and uploads will not be deleted. They will be right there where you left them.
Although this tool will delete all the user accounts, you can easily create a new one with the Administrator Account tool.
Server Information
This tool provides you with valuable information about your server. Just some of the things that you can see are the PHP and MySQL versions. Besides that, you also get a complete look at the phpinfo() function which allows you to get a lot more information about the PHP environment. With this, you will understand your system in and out and be aware of everything crucial about your server.
Plugins
As we mentioned before, a bad plugin can cost you a lot of your nerves. But that doesn't have to be the case if you got this little helper. You do not need to mess with FTP, finding the plugin folder to rename it or delete it so you can fix things. Simply disable the plugin with ERS, and everything will be back to normal. You can enable or disable any plugin that you want and regain access to your admin panel.

Themes
The same goes for themes as for plugins. Do not mess around with FTP – it is time-consuming and messy. Just as we said before, disable or enable any theme with ERS. The process is the same as it is in the WP admin area.
You just never know when a theme or a plugin can betray you, so it is always good for ERS to have your back.
Snapshots
The next big tool is Snapshots. If you have the WP Reset plugin and created a few database snapshots with it, you are on a good path. With Snapshots, you will get a list of all the available snapshots in your WP installation. If you do not know what a snapshot is, let us explain it real quick. It is like a backup of your site that will help you restore it to a previous state if something goes wrong.
You can also upload a snapshot that you have saved somewhere off-site. After you do that, click on the Restore button, and you will go back to the state when the snapshot was taken.
Options – Coming Soon
Rather than going through the trouble of installing and configuring phpMyAdmin or any other SQL client, with this tool, you can simply find and edit any WP option stored in the wp_options database table. No need to go through a complex process when you can do it more simply.
You can add, edit, and delete all the options in the wp_options database table, even options with serialized data.
Delete or Reset .htaccess
Messing around with the .htaccess file can be a hazardous move because a small mistake can cost you your site. Your site will go down, and you will get the awful white screen of death, aka error 500. So, be careful. There are even cases where ERS won't help you.
This tool can completely delete the .htacces file or restore it to its default values. But, after you gain access to WP admin, you need to open Permalinks in Settings and click Save to regenerate them.
Disable WordPress Maintenance Mode
Whenever you upgrade your core, themes, or plugins, WordPress will automatically activate its maintenance mode. It is just how the system works. But, the other side of the coin is, your site can get stuck in that maintenance mode.
ERS can help you with that. With a click, you will have your site up and running.
WordPress URLs
What can also lead to problems with logging in is changing the site address or home address. Mostly it happens because you switch from HTTP to HTTPS without having a valid SSL certificate. But it can happen for various other reasons, of course.
Still, whatever the reason is, you can change both URLs with ERS and fix the site in no time.
How Do I Get the Emergency Recovery Script?
Getting the Emergency Recovery Script is very easy. You can get it (the free version) by clicking here. It is always free, and you can get it at any moment.
But, it is worth mentioning that the whole script with all its features is available with the WP Reset plugin. So, we sincerely recommend you get that plugin so that the script can work in all situations.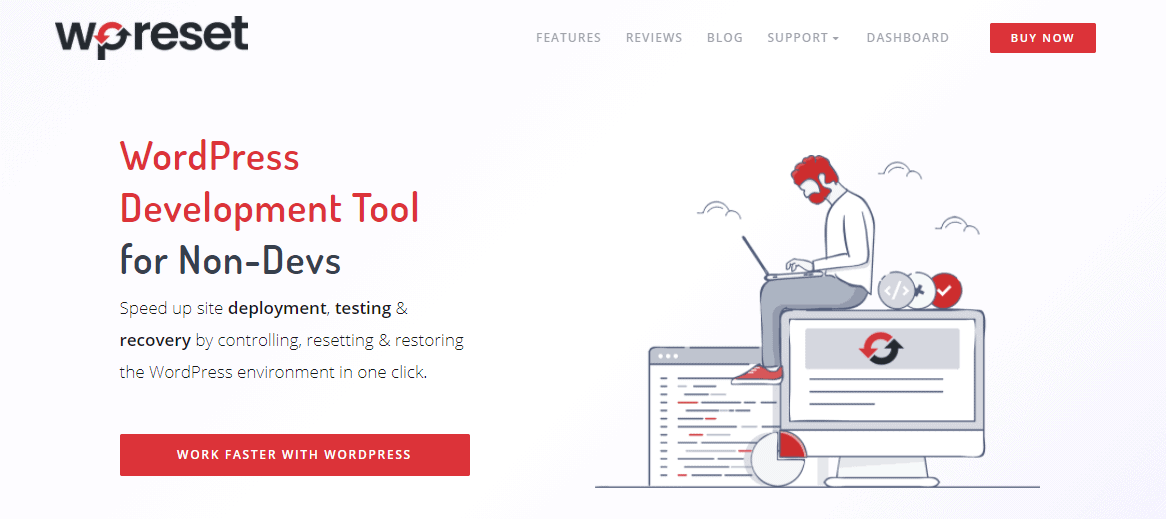 Remember when we said in the Snapshots tool section that if you have WP Reset, it will be much easier for you to restore a snapshot if it was created with WP Reset? Well, that's just one reason why with WP Reset, you get all the ERS features.
FAQ
Is the Emergency Recovery Script Safe?
Yes, ERS is safe for use by anyone. You get a secret and unique URL with a password that only you know. Plus, no actions in ERS are automatic; you have control over everything, but more on that here.
Is the Emergency Recovery Script Free?
Yes, ERS is free, but you only get some features in the free version. If you want all the features, you need to have WP Reset.
How to Install the Emergency Recovery Script?
Just a quick heads up; ERS is not going to slow down your site or do anything like that.
To install it, you need to download the ERS file, and then you will need to upload it to the WP root folder via FTP and enter the password. To get a detailed rundown on installing it properly, you will need to visit this link.
Conclusion
Since ERS is free and helps you take back control of your site in some scary situations, anyone with a WP site should have it. It will be useful if something terrible happens. To have more options/tools and more safety, you will need to get WP Reset. That way, you will have every option/tool mentioned.