Online merchants have a multitude of options when it comes to selling and fulfilling orders through WordPress. With robust shopping cart solutions like Woo Commerce and WP Commerce, to a plethora of plug-ins for printing orders, managing inventory and shipping packages, WordPress is second to none in terms of options that cover every aspect of fulfillment. But before online sellers decide which specific tools to use, it's imperative to choose the best overall fulfillment strategy in order to lay the proper foundation for future success.
Is it better to use a dropshipping strategy, or a bulk purchasing and order fulfillment strategy? Many people fail to understand the differences between these two distinct strategies and the corresponding strengths and weaknesses. But after exploring these two options in detail, WordPress sellers will be able to choose the best path confidently.
What is Dropshipping?

Dropshipping is performed when a manufacturer or supplier produces and delivers the product directly to the end customer when he or she orders online. In this case, the product never gets shipped to the online merchant. Rather, the manufacturer or supplier agrees to a 'per unit rate' to produce and ship the product directly to the consumer. As can be imagined, the per-unit price of the item will be higher than the per-unit price if the online seller purchased a bulk 'lot' of goods. Most drop shippers will allow for purchasing "on-demand," meaning that end customers can purchase a single unit at a time.
Examples of popular drop shipping companies include:
When is Dropshipping the Best Solution?
Dropshipping is best for WordPress merchants that have limited funds to purchase product in bulk, or who wish to minimize the up-front investment or risk of the business. Without having to purchase a bulk of the product, initial cash outlays are held in check. Furthermore, dropshipping can serve as a very helpful market test, allowing the merchant to gauge the market interest of a product without a significant investment of cash. Finally, dropshipping is immediate – it doesn't require rounds of manufacturing revisions and samples. Dropshipping allows you to immediately plug into a set of products and offer them on your website right away.
Are There Downsides to Dropshipping?
Of course, dropshipping doesn't come without its disadvantages. First and foremost, the entire fulfillment process hinges on the reliability of the supplier or manufacturer. Slow order processing and shipping to end customers can severely damage overall reputation. If the supplier or manufacturer is overseas or further away from the seller's intended sales market, shipping times will be impacted further. Second, the per-unit price of the product will be higher than using an order fulfillment strategy, lowering the overall profit margin of the business. Third, the selection of products that are available is the same for any other seller of products. Until a business comes up with their own unique product idea and manufacturers it independently, the selection will be the same as any competitor.
What are the Best Tools for Dropshipping on WordPress?
Adding to the ease of use of the dropshipping strategy is the fact that the major and popular WordPress shopping carts all have extremely easy to use and helpful plug-ins that can make selecting and adding dropshipped items to your cart a breeze. For example, WooCommerce offers a number of plug-ins that allow merchants to import products, manage them on the website, and even fulfill the orders without any further "touches." Examples include Dropified, Spocket, and AliDropShip.
What is Order Fulfillment?
Order fulfillment is a great option for businesses that have an adequate cash balance to invest in a bulk product. With an order fulfillment strategy, an online merchant agrees to the terms of purchasing a bulk volume of product from a supplier or manufacturer, usually at a discounted rate as opposed to a dropshipping strategy. Once the bulk product is produced, it is shipped in bulk (which also reduces the per-unit freight costs of delivering the product to customers) to the online merchant's or outsourced order fulfillment company's warehouse. Once the product arrives at the warehouse, it can then be shipped to end customers on-demand, and without any further delay.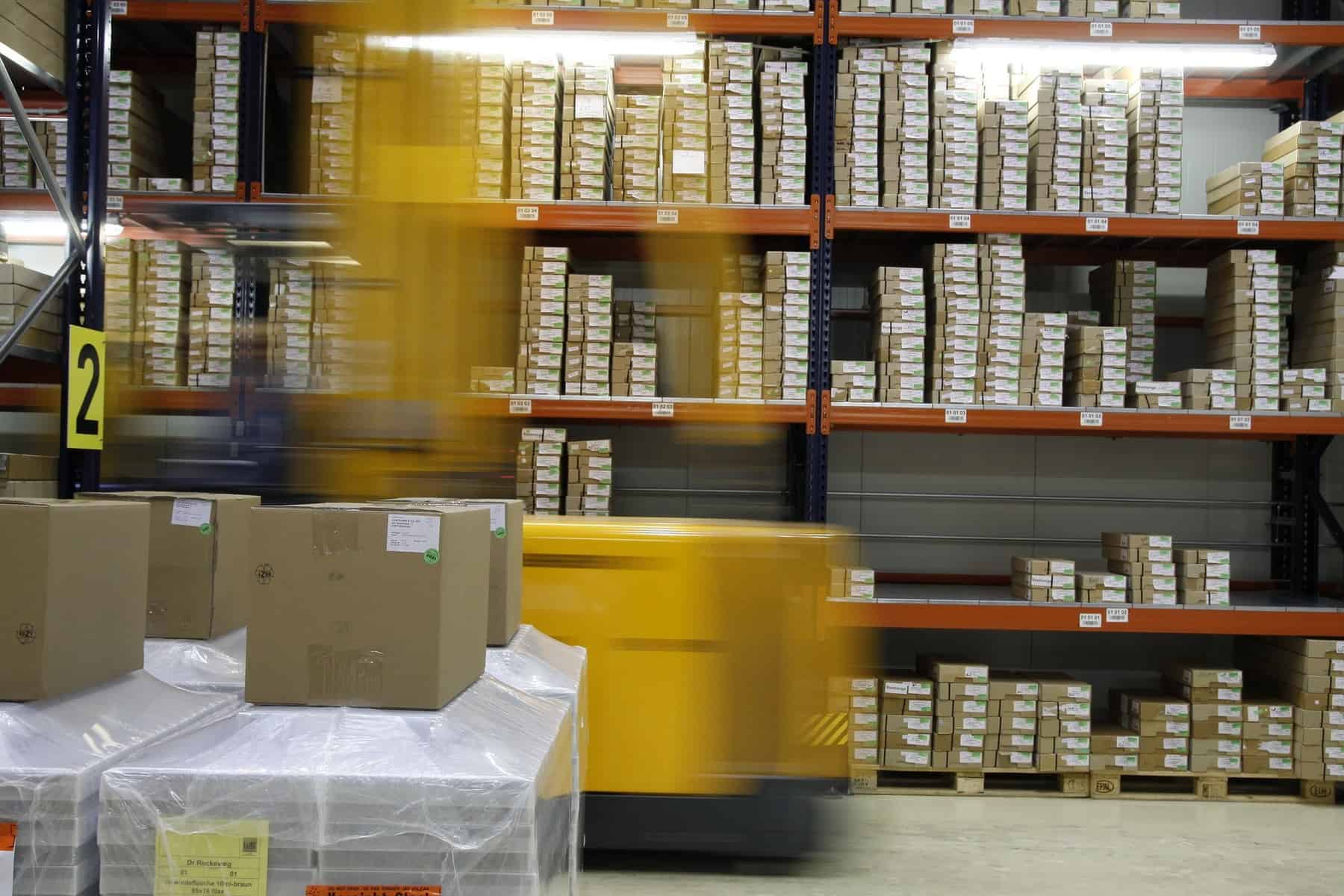 When is Order Fulfillment the Best Strategy?
Order fulfillment works best when companies have the funds to invest in a large inventory of product and aren't as sensitive to warehousing costs since bulk inventory will lead to greater profit in the long run. Furthermore, it is great for reducing the time delay in delivering the product to end customers. After all, the online merchant has complete control over the product once it arrives at its warehouses, thus limiting dangerous 'out of stock' scenarios. Overall, an order fulfillment strategy not only reduces per-unit costs but also gives the online merchant more control over the entire fulfillment and shipping process, which can mean the difference between success and failure in the high stakes game of e-commerce retail sales.
What are the Drawbacks to an Order Fulfillment Strategy?
The largest drawback for using an order fulfillment strategy is that it requires more up-front investment of cash. As a small and growing company, most WordPress store owners have to be careful with how they spend every dollar.
Furthermore, for some WordPress merchants, the thought of managing receiving, inventory, fulfillment, and shipping brings a level of panic only equal to giving a public speech for most adults. Thankfully, outsourced warehousing and fulfillment companies exist in order to alleviate the burden of fulfillment and shipping. They receive, store, and ship products on behalf of online merchants in exchange for a fee. Companies such as Shipwire, Shipbob, Red Stag, and E-Fulfillment Service (among thousands of others) offer affordable fulfillment service to take away the pain of fulfilling orders.
What are the Best Tools for Order Fulfillment on WordPress?
Similar to drop shipping solutions, WordPress offers a wide variety of order fulfillment plugins and solutions which will cover every base. For managing inventory and shipping in-house, popular carts like WooCommerce offer plug-ins to print all of the forms you'll need to ship orders, manage store inventory, and ship orders using all of the major small parcel shippers like USPS, UPS, FedEx, and DHL.
Some of the available options, like Shipstation, allow the merchant to piggyback off of not only their technology (for viewing reports, etc.) but also their freight rates to get better postage. Outsourcing fulfillment is even easier, as some fulfillment providers have directly linked to WordPress shopping carts so that they can receive orders and pass backtracking and inventory information in real-time.