Investing time, effort or money into WordPress maintenance will always be worthwhile. A poorly-maintained WordPress site can be buggy, slow and unresponsive. Contrarily, regular and meticulous WP maintenance can make your site run quickly and smoothly. Due to this impact on websites, many companies decide to hire some of the best WordPress maintenance companies.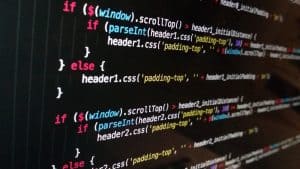 Not only will your visitors be grateful, but search engines will give you more love as well. If you regularly perform WordPress maintenance and keep your site fine-tuned, it will reflect also well on your SEO score.
What is WordPress maintenance?
WP maintenance is the process of keeping a WordPress site in its optimal condition. Usually, users deal with problem-solving in WordPress when something goes wrong. However, if you do regular and detailed maintenance, you shouldn't experience any problems in the first place.
When we talk about WordPress maintenance, we're actually talking about a broad term that covers multiple tasks. For starter sites and small blogs, WP maintenance might not be that time-consuming. On the other hand, bigger brands, companies, and websites regularly hire outside help to maintain their WP sites. This way, they save time and delegate that tricky IT work.
Do I need WP maintenance?
No matter how small or recreational your website might be, it's always recommended to do WP maintenance. You can often hear 'But I'm just a blogger, I'll post my stuff and not bother with the technical details'.
Even though it's possible to run a WordPress site without technical knowledge, without maintenance your site will quickly turn sour.
If you want to play around and try to do the whole maintenance thing by yourself, you can redirect your visitors to an 'Under Maintenance' page while you do the magic behind the scenes. This placeholder site is easy to create and you can customize your own using the Coming Soon & Maintenance Mode plugin for WordPress.
Which tasks are considered WordPress maintenance?
If you're ready to learn and do the maintenance on your own, we suggest reading this detailed guide that will teach you practically everything you need to know about WordPress Maintenance.
Generally, there are some common tasks that WordPress maintenance companies focus on:
Creating backups. Frequently creating backups is the equivalent of wise advice from your grandma, if she knew what WordPress is. There's no other way of putting it: if you want your site to survive any type of damage, human error, virus attacks or the apocalypse, you

have to

create backups. When things go south, you'll praise the day when you made that paranoid backup. Luckily, there are plugins that do the job for you. However, it's wise to do a manual backup every now and then – you can never be too careful.
Managing updates. Your WordPress maintenance crew will always make sure that you're running the latest version of WP. The system also has a built-in trigger for installing new updates. Nevertheless, it's easy to miss some updates which do not apply automatically. WordPress maintenance, therefore, sometimes includes manually installing updates.
Taking care of spam. Every WordPress site gets a lot of spam. What's a lot? Well, the most-downloaded anti-spam WP plugin Akismet reported that it blocks almost 8 million bits of spam every hour. And that's only in Akismet! So, the maintenance's job is to control it whenever something slips through the fingers of anti-spam plugins.
Testing links and forms. It's a boring job, but somebody has to do it. Due to quick changes and redirects, you might sometimes come across broken links. Just like all things maintenance, there's a plugin for that, but it can often strikeout. The maintainer's task is also to check whether the forms included on your website are up and running (whether they direct to the correct location).
Optimizing WP databases. Over time, your WordPress databases will get messy from all the posts, users, settings and downloads. Not only will this influence the speed of your website, but it will also increase the size of your backups. When you optimize your database, you're basically doing a clean-up of your website.
Optimizing media files. Popular space-saving plugins like Smush often have settings for automatic optimization. They compress your media files upon download. However, just like with most other plugin actions, media files can sometimes slip through the cracks and remain uncompressed. A WordPress developer will know how to find these files and compress them manually.
Auditing security. This task is pretty advanced. It's one of the main reasons users ask for help from best companies for WordPress maintenance. For non-professionals, it may be even hard to notice a cyber attack going on until something radical happens. At the same time, professionals do security audits both with plugins and manually.
Running performance checks. Many users have the habit of running performance checks and optimizing only their home page. This leaves tens and hundreds of pages slow and non-optimized. WordPress maintenance is all about taking action while there's seemingly nothing wrong in order to prevent issues. Running performance checks and optimization actions will make your site faster and lighter.
Why should I hire a company to do my WordPress maintenance?
In a nutshell, WordPress maintenance is simply time-consuming. If your profession and passion happen beyond your site, you will quickly get frustrated with all the work that goes into a site. Also, if you're not a professional, there might be some tasks that you're simply not equipped to do.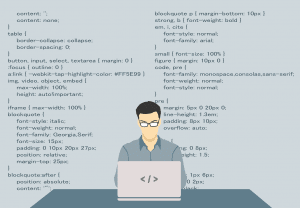 The main reason website owners hire companies to do their WordPress maintenance for them is quality. Agencies which are specialized in these types of activities are guaranteed to give you a next-level service.
They will also free your hands of technical work so you can focus on your work instead.
So, if you're ready to reap the benefits of delegating your website's maintenance work, take a look at the 10 best WordPress maintenance companies:
1. WP Buffs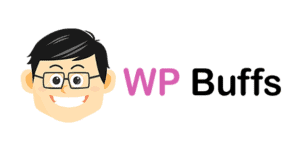 WP Buffs is a 24/7 WordPress website maintenance service for serious website owners and white-label partners. They handle unlimited edits, performance enhancements, daily health maintenance, and regular security troubleshooting so you don't have to. This allows you to make bold decisions when it comes to your website without hesitating due to technical restraints.
Whether you're just working on 1 personal site or 100's as an agency or freelancer, they've got your back!
But there are plenty of other WordPress support companies, many of which you'll read about if you continue reading this article. What sets WP Buffs apart from the pack?
Their team offers 24/7 support. Because WP Buffs was built around a 100% remote work environment, they have full-time staff working from across the globe. You can visit their team page to see everybody who could potentially be working on your (or your clients') sites.
They give their customers and white-label partners access to premium plugins. Every website on their care plans gets access to iThemes Security Pro (a $297 value), WP Smush Pro (a $600 value). This is pretty terrific value considering the overall prices of our care plans.
They have a white-label WordPress maintenance program. WP Buffs partners with design agencies, marketing firms, and freelancers by offering a simple and effective white-label solution. If you want to offer clients 24/7 support, performance enhancements, additional security or any kind of regular maintenance through your company, they'll step in as your background technical partner.
They let our customers speak for themselves. Their team's highest priority has always been to make customers happy. You can search for them on Google or check out their reviews on Facebook. You'll be pleasantly surprised!
They're the leaders in the space when it comes to 24/7 WordPress support, which is why they open-sourced everything they do over at WPMRR. It's a robust video course that teaches WordPress professionals how to implement, sell and execute ongoing care plans for their clients and increase their revenue every single month.
The team doesn't just care about selling care plans; they want to help you learn WordPress as well! It's why they give away free speed and security eBooks, host webinars for WordPress professionals, and record a WordPress podcast all about monthly recurring revenue.
When you work with WP Buffs, a significant part of your payment goes towards helping them donate time to causes we all care about. For example, a significant part of their revenue goes towards the 100% free development time and care plan they donate to herresiliencycenter.org. HER Resiliency Center is a non-profit organization that helps vulnerable young women ages 18 to 25 with the support, skills, and resources they need to make positive decisions and thrive. Through mentoring, workshops, and the support of dedicated and highly trained staff, HER gives young women a path to independence and a different life.
If you ever have any questions at all about working with them, you can easily schedule a video call or jump into livechat on their website. They're a friendly bunch and are always happy to talk WordPress!
2. WP Agents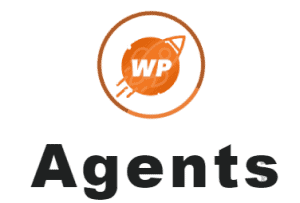 WP Agents is a company that will save you from the hassle of maintaining updates, worrying about security flaws, or SEO optimization. They have a team of experts on hand ready to support all of your WordPress needs.
With the sheer number of updates that have to be done when using the WordPress platform, it can often be hard to keep up. But luckily, WP Agents are there to take care of all the updates for you. And not only that, but they will also make sure your website is backed up and monitored for vulnerabilities 24/7.
SEO is also one of their specialties, thanks to a team of SEO experts who will perform a technical audit of your website and take care of any SEO adjustments. That way, your website will find itself on the first page of Google and will seem more trustworthy to prospective buyers.
And as if they aren't generous enough, WP Agents will also provide you with a dedicated app for your website (IOS or Android) so you can engage with your audience in just a click. And yes, the app is included in all maintenance plans.
WP Agents' best features include:
Daily Backup

24×7 Security Monitoring (Vulnerability testing)

24×7 Performance Checkout

Uptime Monitor

Monthly round of updates on the website

2 Hours/month FREE website tasks i.e. images, textual edits

Monthly reporting

Bug fixing

PWA Included (Web To App)

2-Factor Authentication

FREE Hosting
More info about WP Agents and instructions on how to start your 2-month free plan can be found at https://wp-agents.com/
3. WordXpress

As the name implies, WordXpress support & maintenance focuses on speedy, amazing, yet personal WordPress support. Their Boxcar and Dining Car plans also include full-speed optimization for your WP website. They've been supporting and maintaining WordPress websites since 2009, but have mostly flown under the radar since they used to only manage and support websites they had built.
Rebranded in 2017 with a re-focused business model of supporting and maintaining existing WP websites, WordXpress exploded onto the scene and is now growing rapidly due to their personal service and members-first
approach.
4. Maintainn
Just like its name says, Maintainn is focused on providing maintenance services exclusively and they gather some of the top talents in this field. It is a daughter company of WebDevStudios, a veteran provider of WordPress services.
Maintainn also boasts an impressive client portfolio. Microsoft, Campbell's, MyFitnessPal and TimTam all rely on the company's maintenance skills.
5. WP Curve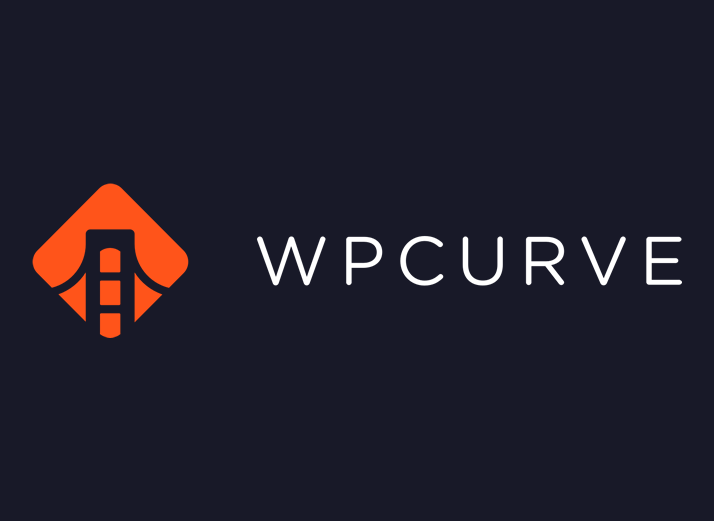 WP Curve guarantees that 'you will never have another WordPress headache'. This is a fast-growing company that had a real boom in the number of users. It has managed to impress GoDaddy so much that it acquired the company back in 2015.
WP Curve pricing plans start at $79 per month for the standard plan. This slightly above-average price is the reason WP Curve is not at the top of our list. However, many reviewers consider this to be the best company for WordPress maintenance.
6. WPLift
This young company is definitely the rising star of the market. It's only been out there for a year or so, but it's already winning over numerous users.
In order to compete in the hard market of WordPress maintenance companies, WPLift Support had to offer a lower price than some of its older competitors. That's why you will be able to find starter plans from $49/month, which is a rarity in maintenance pricing. For this price, you receive 24/7 support and uptime monitoring, all-around updates, cloud backups on a daily basis and monthly performance reports.
WPLift Support even added an attractive treat for new users. When you choose their WordPress maintenance services, you will receive a free domain with 1 year of hosting, along with $300 of Adwords credit.
7. WP Butler
The WP Butler maintenance service is somewhat different than its competitors. Unlike the previous companies we have listed, which offer a fixed set of tasks for a specific monthly price, WP Butler allows you to compile your own custom plan.
This is perfect for users who want someone to perform certain maintenance tasks on their website, but don't want to overpay. For users who have basic needs when it comes to maintenance, there are plans starting at $30/month.
However, all of WP Butler's services include backups, uptime monitoring, installing updates and scanning for malware.
8. WP Maintainer This is a group of highly experienced WordPress enthusiasts who provide top-notch WP maintenance services. Their pricing plan totals to $99/month and there are no different levels of subscription.
When you sign up with WP Maintainer, you will first receive a detailed security audit before the company starts with regular maintenance tasks. WP Maintainer will also take care of your backups and updates, cleanups and malware monitoring with Sucuri.
9. WP Valet
WP Valet is one of the most extraordinary WP maintenance service providers out there, but the reason that it's not too high on our list is that it's also quite pricey. The company's pricing plans are not transparent on their website and you have to fill out a questionnaire before receiving a quote for maintenance services.
The cheapest plans in WP Valet's portfolio start at $250/month, which is one of the most expensive maintenance plans out there. However, they justify their high price with their top-tier service and client base coupled with decades of experience.
10. WPMatic
WPMatic is a turnkey WordPress company, so its drawback is that it's not as specialized and focused as some of the other companies on the list.
The pricing is pretty fair given all the services they provide; it starts at $59/month.
WPMatic provides its maintenance customers with regular Amazon Cloud backups, updates of the system, plugins and themes and one small job per day according to your request (up to 30 minutes).
11. WP Tech Support
WP Tech Support has some unique and innovative services in the maintenance business. For example, you can hire them for a one-time website emergency fix for $65, even if you're not subscribed to any monthly plans. Their Standard plan starts at $45/month, which is considered the industry average.
Besides regular WordPress maintenance, they also offer white-label services for their partners. They are also very proud of their dedicated 24/7/365 customer support team.
12. WP Site Care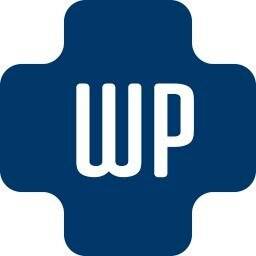 Founded in 2012, WP Site Care has really grown to become a household name in WordPress maintenance. They offer an all-around service of high-quality and cooperate with some of the biggest names in the industry.
WP Site Care will use the Amazon Cloud for your backups, do regular security audits, updates and performance checks. Their Standard plan is $79/month ($99/m on a monthly basis). According to various forums, blogs and review sites, the WP Site Care service has one of the best quality-price ratios in the industry.
How to decide which WordPress maintenance company to hire?
As you had the chance to see, there are many high-quality maintenance agencies out there. If you're not even sure what exactly you need, it might be good to read up on the common maintenance tasks and processes that are done as part of subscription plans.
First, it's essential to figure out your priorities. Do you want the service as cheap as possible, or are you ready to pay more in order to get better service? Here are some of the things that you should look for when choosing a WordPress maintenance agency:
The total price for services is always important, but it shouldn't be the only factor in your decision process. There are many WP maintenance agencies out there who offer super-cheap plans, but you end up getting almost nothing.
When you're signing up for a plan with a WordPress maintenance company, you can expect to pay on average $40-$60 for the cheapest plans. Business and Premium plans can be much more costly, and they also highly vary from one provider to the other.
This one should be your priority if the price wasn't in the question. Before you sign up at any of the WP maintenance companies out there, make sure you check and compare all the services you're getting as part of your plan. Some companies offer amazing uptime or malware protection guarantees, which can bring you an additional layer of reliability.
WordPress maintenance is a specific service which sometimes implies emergency issues. Therefore, most WP companies offer customer support around the clock. However, if the customer support is available 24/7, it doesn't necessarily mean that you'll get your turn right away or that the service is good. Just look at some of the biggest corporations out there, which have an average response time of a couple of hours on chat!
Before you sign up, make sure you read the reviews of the company's customer support team. Of course, there will be nothing but sunshine, rainbows and words of praise on their own website, but you can get much better info on unbiased sites.
As you might have noticed, while we were compiling this list, we've favored companies that have been on the market for a longer time. No matter how rapid the developments in the WordPress realm might be, it's very hard to beat decades of experience.
If a company has goodwill and it's known and used by important clients worldwide, it can be a much better choice than a 2019 WordPress maintenance company, however cool and fresh the latter might be.
To find out even more about each of the companies, see the list of 40+ WordPress Maintenance companies tested & compared.