When you create a visual for a specific project that you need to present to a client, as a graphic designer, mockups are a great way to showcase your work. You can do it in a simple flyer, a business card, or branding t-shirts, vehicles, creating packaging labels.
The visual will always look more professional. Also, it would be so much more pleasing to use a model rather than a 2D on paper or screen.
What Is a Mockup
A mockup is a model, template, or layout of a specific object used to show a design's final look. It is a prototype that provides insight into the design's appearance when exhibited in the real world.
Further, depending on the skills you possess, you will also be able to create these models yourself using Photoshop. However, if you are not so skilled or do not have enough time available, there are several sources from which you can download mockup files and even upgrade them with your design.
What Is a Wireframe
The wireframe is a simplified view of the future design that shows the essential elements of the page. These elements are not interactive and do not show too much detail. Using wireframe, you create a simple structure and display of functionality that the future site offers. The site can be easily modified, depending on the needs and requirements of clients.
Wireframe aims to present:
 

main groups of information

 

appearance/structure of information

basic visualization and description of user interface interactions
Also, with the wireframe model, it is much easier to focus more on information architecture, user experience (UX), functionality, usability, interaction, and user flow. Instead of leaving these fundamental design aspects in the shadow of aesthetics.
Another essential advantage is that all changes can be made quickly with a wireframe. There is no need for redundant code and graphics editor settings.
1. Figma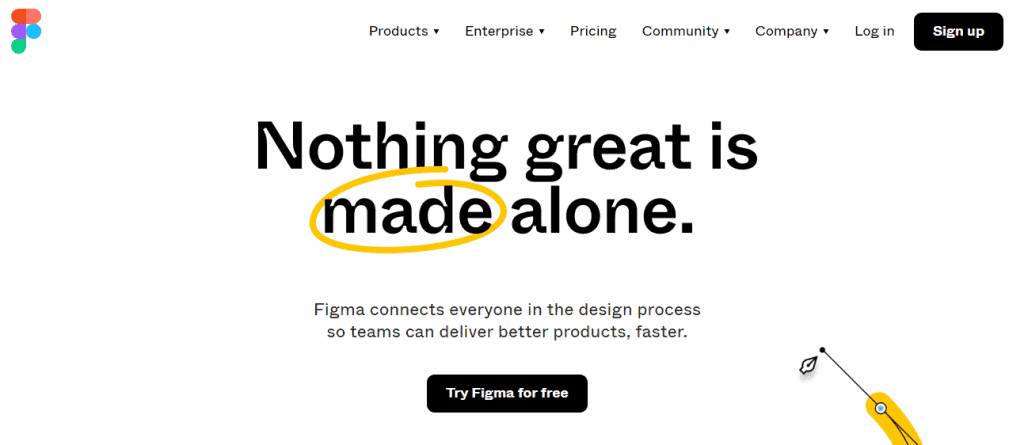 Figma is a vector design software that enables collaboration between designers in real-time. Also, there is an option for a subscription, but you can use this tool for free, not allowing you to use Figma's full potential.
Thanks to its smoothness and impeccability, Figma quickly gained popularity and became a severe competitor of design tools.
Also, Figma has integrated solutions such as graphic design, prototyping, UI and UX designs, patterns, and wireframing. Figma offers all these options in both the browser and desktop applications. However, Linux users also can use Figma on Unix systems, which is a big bonus.
2. Sketch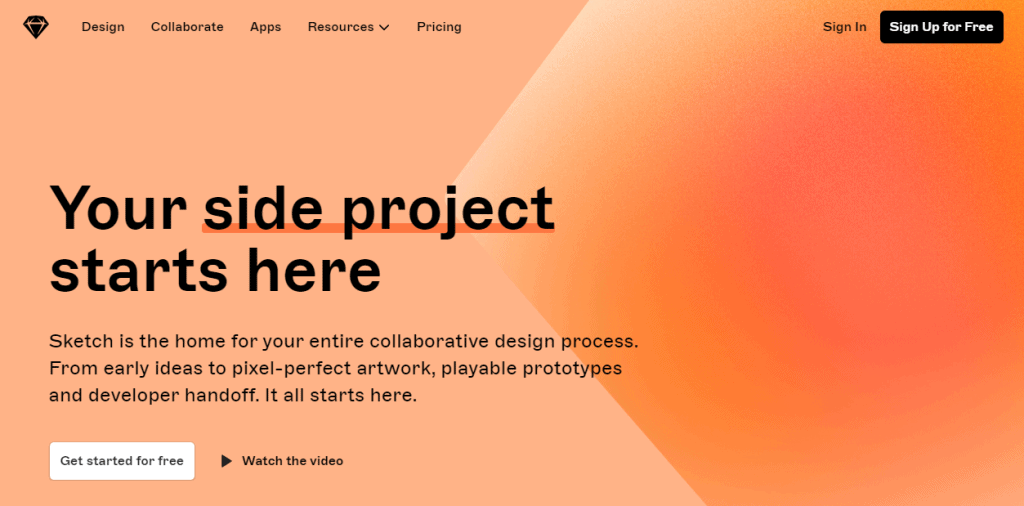 Sketch is macOS software, also known as a "digital design tool." It is vector software that offers a wide range of different and simple plugins.
It is also interesting that many designers enjoy working in Sketch. Mainly because of its robust and straightforward interface. There are constantly new and innovative updates that the software is receiving. With plenty of beneficial updates a year, it is no wonder why designers love Sketch so much.
With Sketch, it is impossible to dry up with resources and ideas. However, Sketch is also famous for the large number of plugins it has. There are also dozens of designers, which will help you learn many new things, and it is also a great way to network.
3.
Adobe XD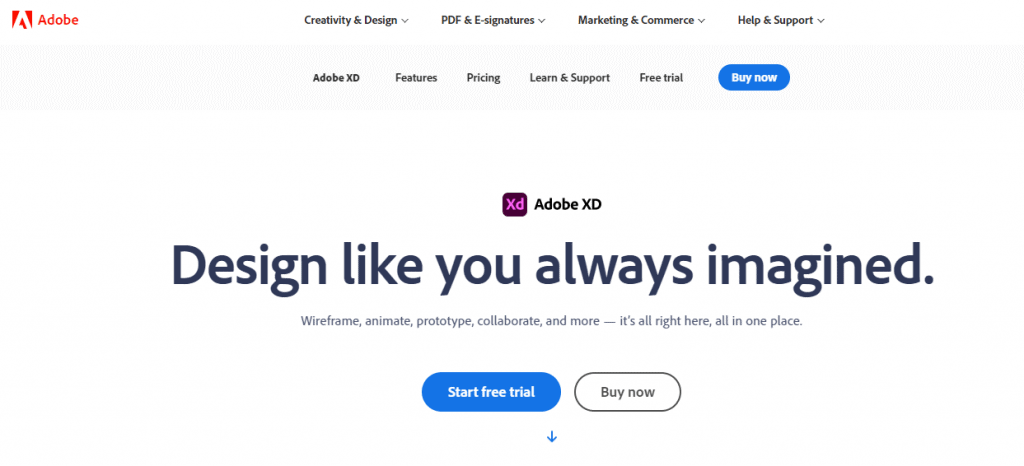 Adobe XD software is a lightweight, fast, simple, and powerful tool. It has perfect integration with other Adobe programs. Also, one significant advantage is that it progresses from month to month without slowing down. Or even without complicating the program. It has a built-in 3D assistant with which you can also make 3D mockups. Furthermore, probably one of the crucial details about this tool is that it's free. Perfection.
4. MockFlow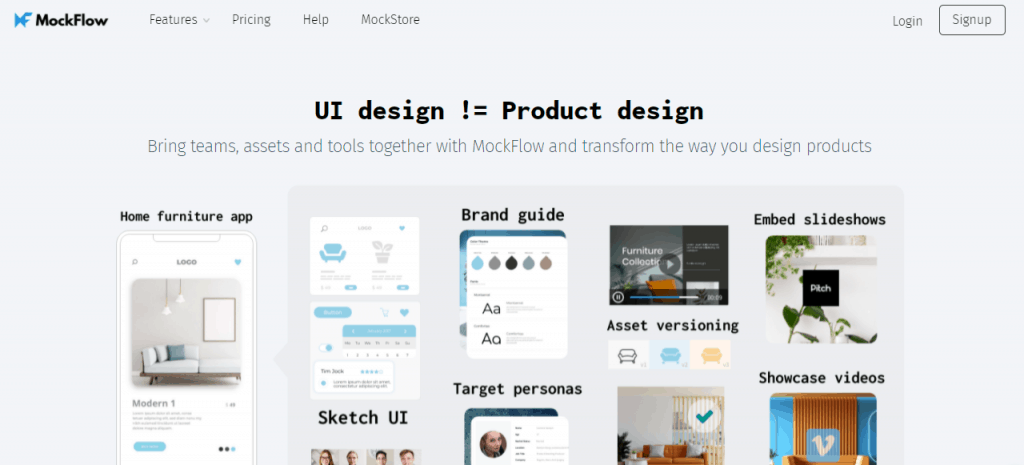 The MockFlow design cloud provides online options for planning, creating, and sharing work for designers. Also, we have to mention that the tool is maximally interactive and offers many options that you can use. The free version of the program provides the ability to create only one project and one design license.
5. Moqups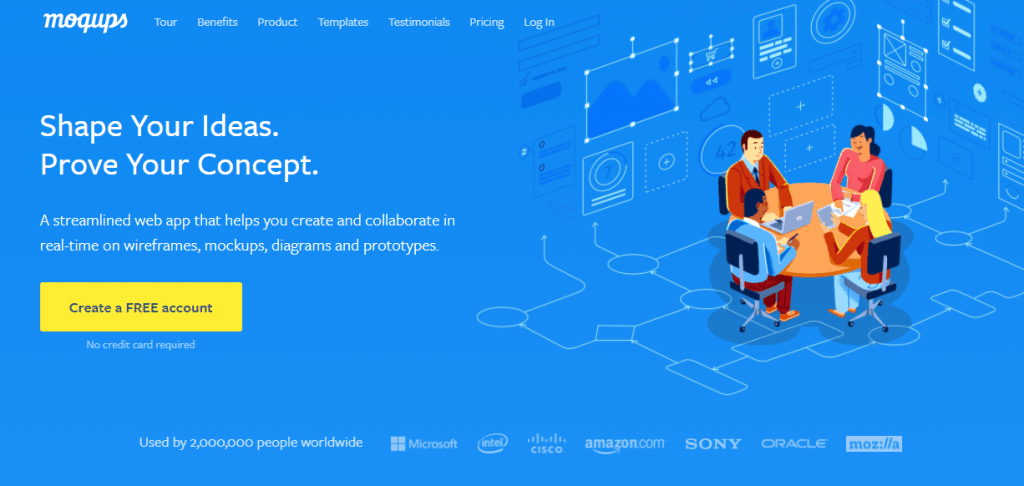 Moqups is a simplistic HTML5 application for creating mockups, prototypes, wireframe models, and UX designs in general. Also, his tool allows you to upload photos. You can even export completed works in pdf and png format. Simplicity and functionality are what distinguish this tool.
6. Cacoo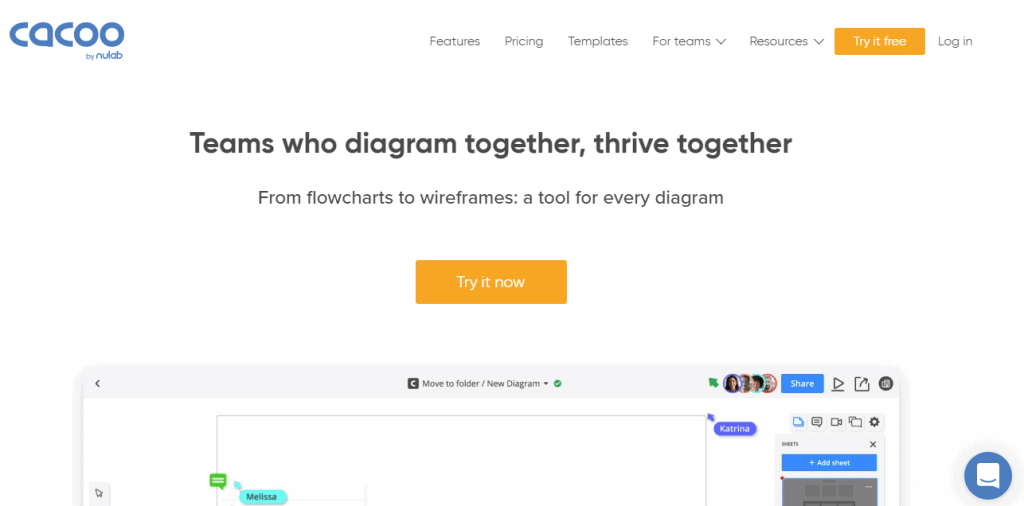 Cacoo is a user-friendly online drawing tool that allows you to create different diagrams. You get the possibility to create site maps, wireframe models, UML diagrams, network diagrams, and more. Cacco offers basic functionalities in the free version, and there is also a premium version. It is an excellent tool for beginners in creating mockups.
7. InVision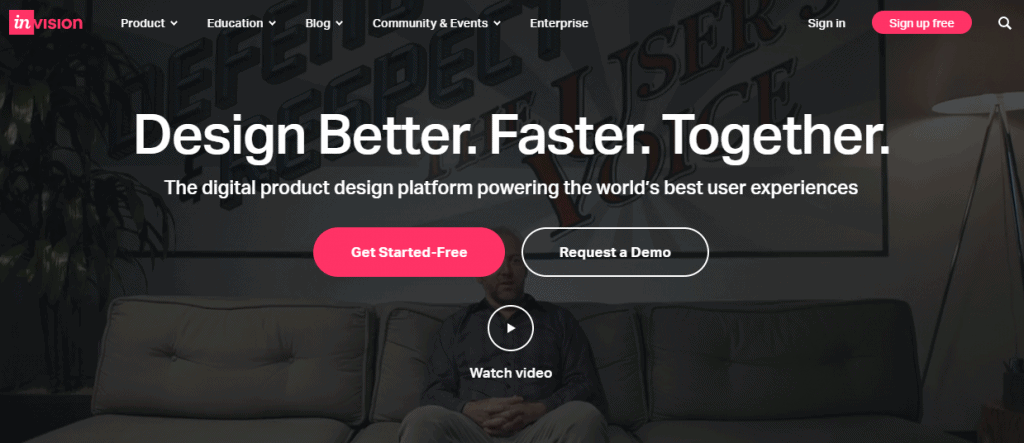 InVision is a cloud-based mockup and prototype creation tool. In addition to advanced prototyping options, team members working on the project have excellent collaboration opportunities where changes are visible in real-time. The device is free to use.
8. Wireframe.cc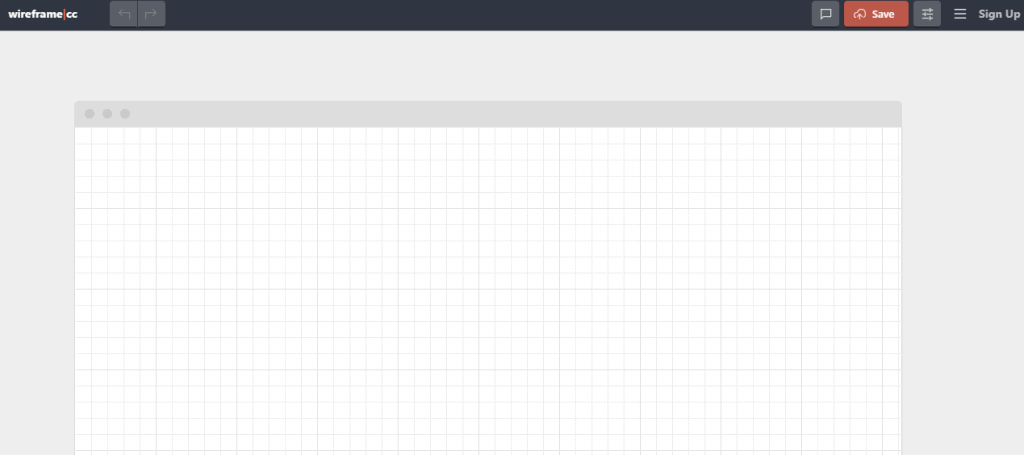 Wireframe.cc is a manageable tool for designing wireframes for websites and mobile applications. They will even offer intuitive options for managing design elements, easy editing, sharing. And a limited range of options so that the basic design idea is not lost through various decorations and styles.
Conclusion 
There are several design tools we can find on the market. However, they can easily discourage the first steps of anyone who wants to learn the relatively complex art of design. There are many basic programs available that are good for just that – the basics.
Further, as you improve and sharpen your design skills over time, you realize that you need something more serious. A tool that offers more features and allows you to create more sophisticated and complex designs. However, picking the correct one can be a daunting task.
Even experienced veterans who have been in the design world for years sometimes need hints as to which tool they should use. We present you with some great ideas on which wireframe tools to use for creating mockups online.