A popular term for buying and selling products is eCommerce—services, and goods over the internet, including transferring money and data to complete the sale. Due to technological advancements in the past two decades, online shopping has reached its peak.
Both sellers and buyers are interested in finding new ways to make their online shopping experience safe and easy. Now they can, with the help of new companies with clever ideas.
Klarna

Klarna is a revolutionary shopping and payment service, offering smart and flexible services to more than 90 million customers worldwide. It's available to use as an app and as a browser extension. Whether you want to shop at one of the stores in the app, at your local mall, or somewhere online, your shopping experience with Klarna will always be smooth and easy.
Klarna offers its clients a few different payment options. Such as direct payments, pay after delivery, and installment plans that allow their customers to split the cost of their purchase into interest-free installments. They have to select Klarna as their payment method at checkout and then follow the cost and payment schedule. The number of installments depends on the country you live in.
Klarna is proven to make shopping easier. No risks, just benefits.
Recharge Payments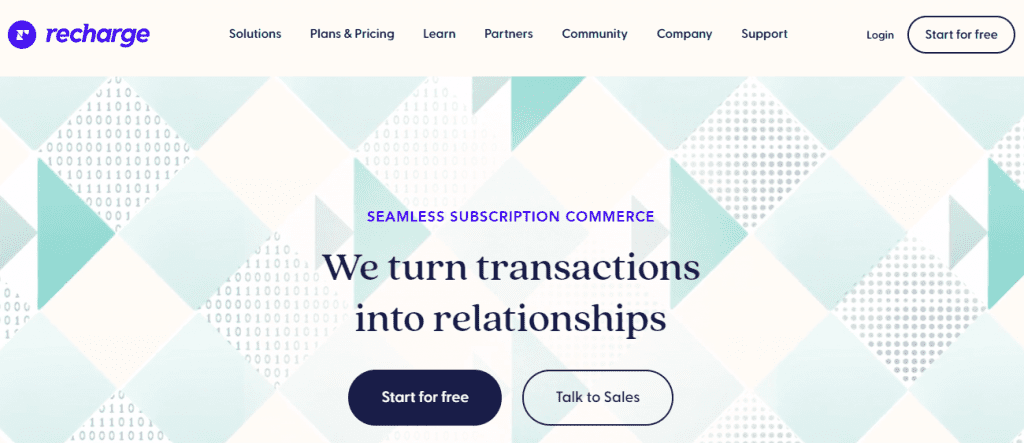 Recharge Payments is the leading subscription payments solution that helps eCommerce merchants of all kinds and sizes launch and scale subscription offerings. It specializes in eCommerce, subscriptions, and payments. They created subscription billing and payment management solutions to increase their merchant's revenue and customer lifetime value while decreasing operating costs.
Recharge solves problems connected to complex billing and subscription needs, with a lot of customization available. Recharge Payments let you create a better subscription experience for subscribers while also increasing your revenue and insight into customers, subscriptions, and revenue.
They provide their customers with more freedom to manage their subscriptions. They can set up their subscription in minutes, skip or reschedule deliveries any time they want, and swap products if necessary.
Today, recharge powers subscriptions for over 15,000 merchants serving 35 million subscribers and supporting many brands, such as Axe and Fiji Water.
Partial.ly
Partial.ly is a robust payment plan software that offers customers a flexible payment plan they can customize themselves. This software is available in 25 countries worldwide from Australia to the US, with more added all the time. Customers can use Partial.ly while checking out to split their purchase into timed and automated installments at a rate that fits their budget with no hidden fees.
Including a payment plan in online shopping allows customers to pay for items they want but may not be able to afford in a single payment. While that option helps customers, it also will enable sellers to amplify their revenue. It's a little bit of something for everyone.
Conclusion
In conclusion, eCommerce is a brilliant new way of shopping. It makes purchases faster, simpler, and less time-consuming with different kinds of tools. It makes everything easier, including payment, delivery, and returns.
Ecommerce has helped customers buy things they needed but couldn't afford with a single payment. It has also helped many companies increase their revenue and globalize with minimal expenses because geographical or physical barriers no longer restricted them. Everyone is profiting with eCommerce.