Mozilla Firefox is one of the most popular and widely used web browsers. It currently holds third place on the list of most used web browsers in the world. Because of its popularity, the number of available extensions for Firefox grows daily.
Firefox has maybe the vastest extension repository, which is one of the reasons for its loyal userbase.
Many of the most advanced extensions can run only on Firefox. Some of them are not available on other browsers, which gives Firefox a fair advantage. The huge repository of Firefox extensions can be accessed on Mozilla's add-ons site.
However, if you are unfamiliar with developer terminology, here is a short explanation of what web browser extensions are.
How Do Extensions Work and Why Are They Useful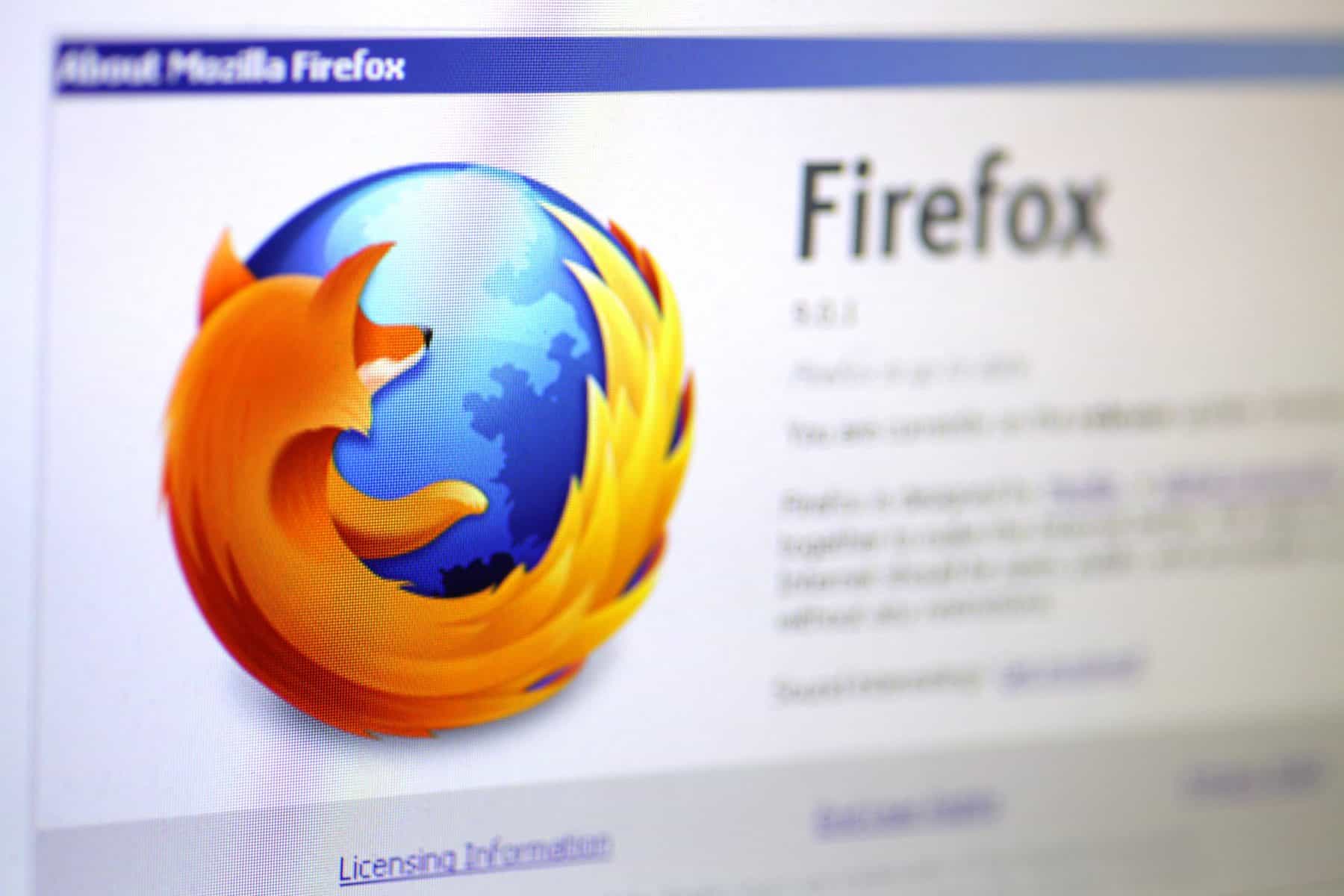 Browser extensions are small pieces of software used for customizing and improving a web browser. They work by implementing various controls and filters which change the way users experience web pages. The most popular browser extensions typically deal with ad-blocking and cookie management.
In essence, browser extensions are additional features for your web browser that can make your life much easier. Depending on your interests and needs, you can find various browser extensions. These can do things such as play all YouTube videos in HD, encrypt your passwords or even increase browser speed.
Can Browser Extensions Be Dangerous
Like any other piece of software, browser extensions can have bugs. They can even be programmed to spy on your internet activity, looking for passwords or credit card numbers. But, as long as you install well-known extensions from trustworthy developers, you don't need to fear any risks.
One piece of advice is to never install an extension before reading its reviews. You should also pay attention to the permissions it asks for after installing.
What Happens if You Install Too Many Extensions
Don't get too hyped on installing extensions – no matter how much you think you need to have Pac-Man on your toolbar. Firefox runs all of the installed extensions in the same process. This means that having a lot of them can slow down your browsing speed.
With this in mind, try to install only the extensions you will use. And if you someday decide that you don't like an extension anymore – simply uninstall it from your browser. Doing this can speed up Firefox a bit.
How Do Developers Benefit From Browser Extensions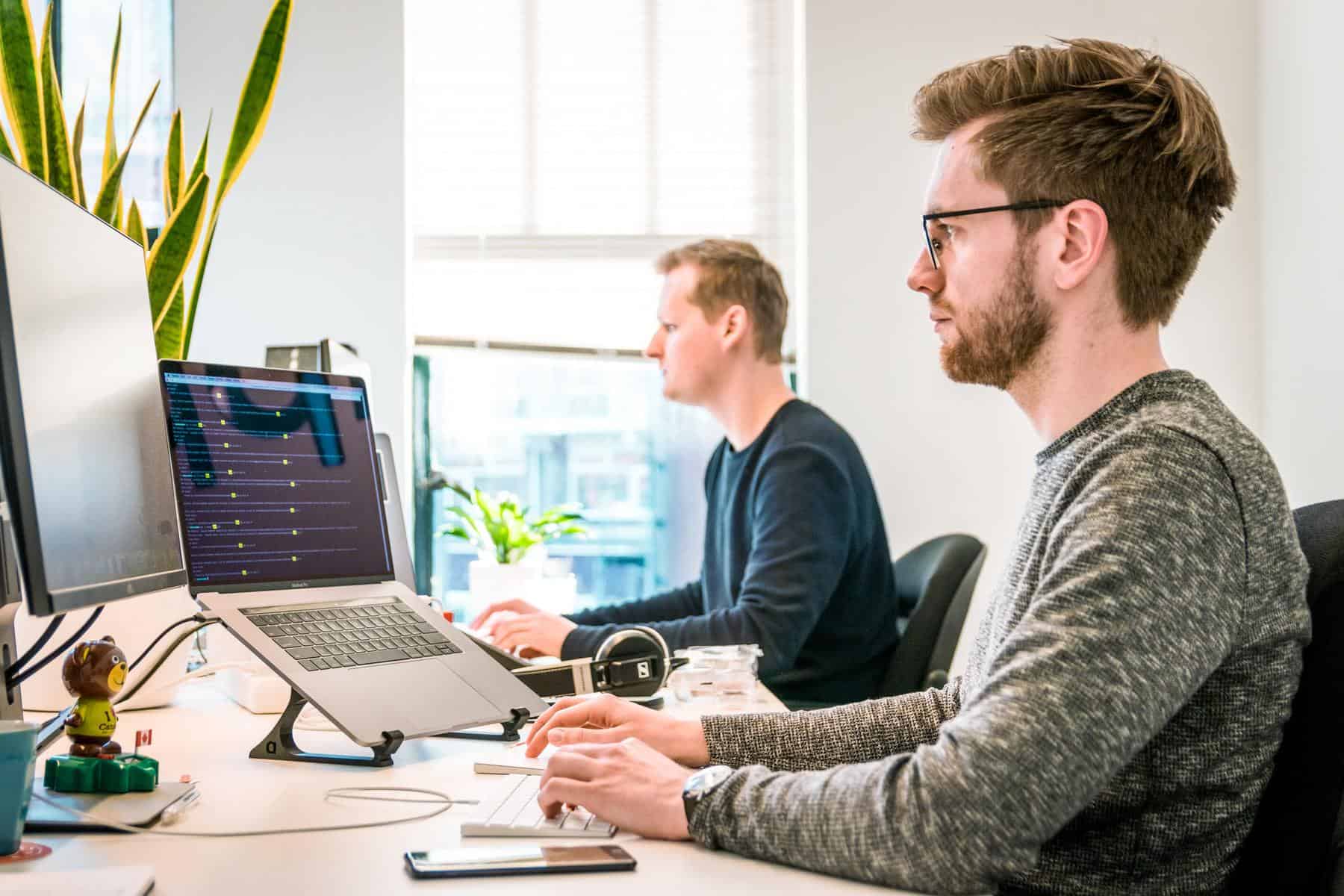 Working in a fast-moving industry can make keeping up with new things very challenging. Developers spend a lot of time working with web browsers. Through them, they attract potential clients, look for new projects, and communicate with existing clients. This makes web browser tools designed specifically for developers a necessity.
Developers need to be efficient to deliver results on time, and browser extensions provide a great way of improving productivity, efficiency and optimizing the workflow.
However, no matter if you are a blogger, a web designer, or just a professional trying to improve your website's SEO, extensions can make your life much easier.
Five Best Firefox Extensions for Developers
Choosing from a wide range of different browser extensions can be difficult. But, the five extensions listed below, whenever you look to hire a remote developer, have the most valuable features for developers using Firefox as their browser.
1. Web Developer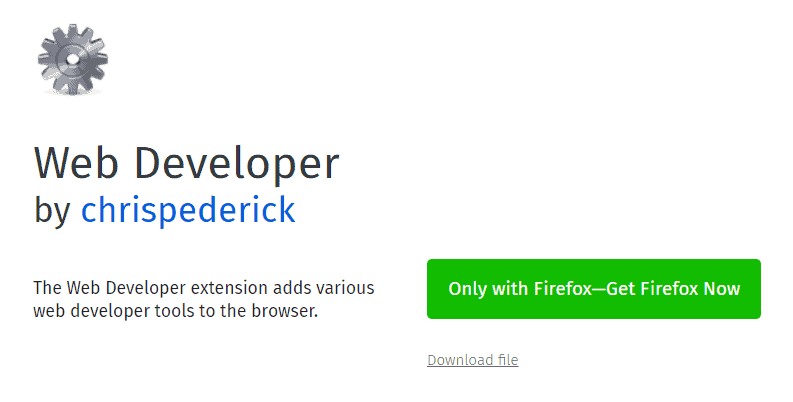 Web Developer gives a range of new features to Firefox. They include quickly editing CSS, clearing session cookies, displaying rulers, and adding outlines to elements, just to name a few.
This extension adds a menu and a toolbar for easier navigation, along with all the editing and debugging features to the browser.
So to put it simply, this all-in-one solution is ideal for web development.
2. Clear Cache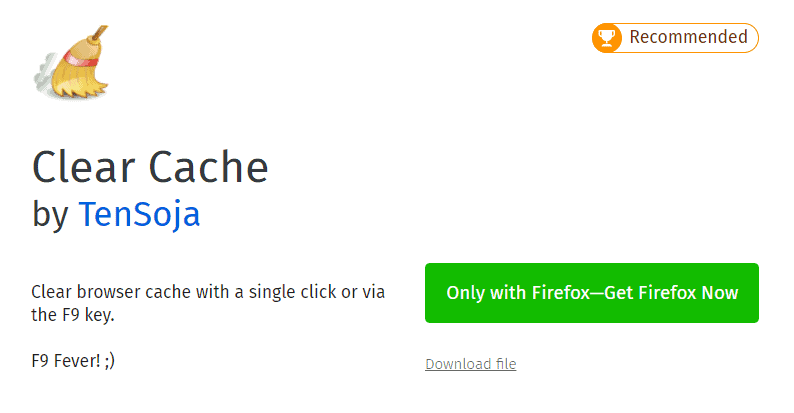 If you have ever experienced browser cache messing with the site you are working on, you know how annoying that can be. To avoid these issues, install Clear Cache, an extension that will clear your browser cache and save you some time as well as nerves.
This extension clears the cache without causing any distractions in the form of pop-ups or confirmation dialogues.
Also, you can customize what data you want to clear, including local storage, file systems, history, downloads, app cache, and much more.
3. Cookie-Editor
Perfect for developing and testing webpages, Cookie-Editor allows you to manipulate cookies while visiting a site. With it, you can efficiently edit, create, or delete a cookie for the tab you're currently working in. There is also an option for importing and exporting cookies.
Cookie-Editor even has a button that will immediately erase all cookies for the page you're currently on.
If you are concerned about your privacy, you can easily manage your cookie preferences with this tool. This extension also supports Firefox for Android. It provides a very convenient way of managing cookies on a mobile device.
4. Wappalyzer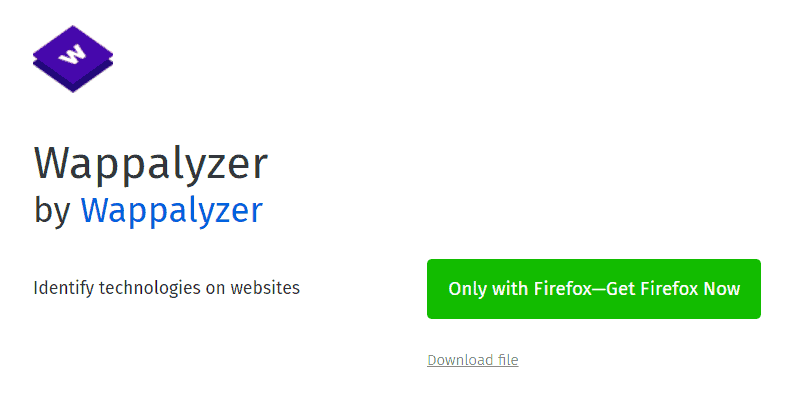 Wappalyzer analyzes any website and detects the software installed on it. It uncovers technologies used on any given website. These technologies include content management systems (e.g., WordPress), operating systems, programming languages, web servers, and so on.
This technology profiler tracks almost 1700 web technologies divided into a range of categories. It shows you exactly what any website is built from at a glance.
5. ColorZilla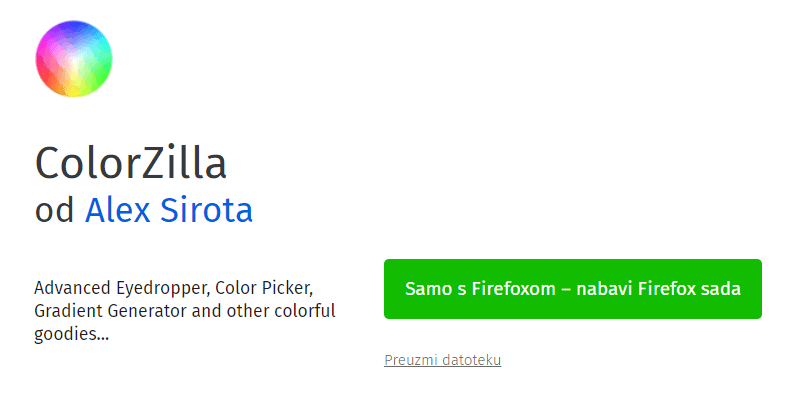 If your eye ever got stuck on a perfect color while browsing, ColorZilla is the tool for you. It can quickly detect any color on a webpage. You simply click on any pixel on the page to get its color reading with the eyedropper tool. Moreover, you can adjust the color and paste it into another program.
One of the most interesting features of this extension is its webpage color analyzer. It lets you get a full color palette for any website.
This extension also includes other useful features for working with colors. Some of these are the Advanced Color Picker (similar to Photoshop's), the Ultimate CSS Gradient Generator, and the Color History of recently picked colors.
Conclusion
As I imagine loyal Firefox users like to say, "there isn't a problem that can't be solved with an extension".
These five Firefox extensions are built to fit the web development process. They make daily tasks of developers more enjoyable and less of a chore.
So, no matter if you are just getting started or are already familiar with web developers' struggles, give these extensions a try. Enjoy new and improved workflows while browsing on Firefox.