If you are in a situation where you have to retype an audio file manually, there is an ideal solution for you. Since this process is time-consuming, a team of experts has created the transcription software. Whether you want your sound to be converted to text that you will later use for a vlog, podcast, education, or any other occasion, transcription software is there to make the process easier.
What are the benefits of transcription software?
Software is created to help users in the process of automatically converting audio and video to text format. However, we have to mention that these tools use natural language processing technologies. Transcription software has a stand-alone platform that you can use for speech transcription, also known as the STT (speech to text).
The advantages of using these tools are that they allow you to expand your content to a larger audience and thus reach different users. You can also increase access, especially for the group who have hearing problems. And also, that way facilitates content distribution in e-books, manuals, and more.
Accordingly, we present you with the best transcription tools that you can immediately implement in your business.
1. Trint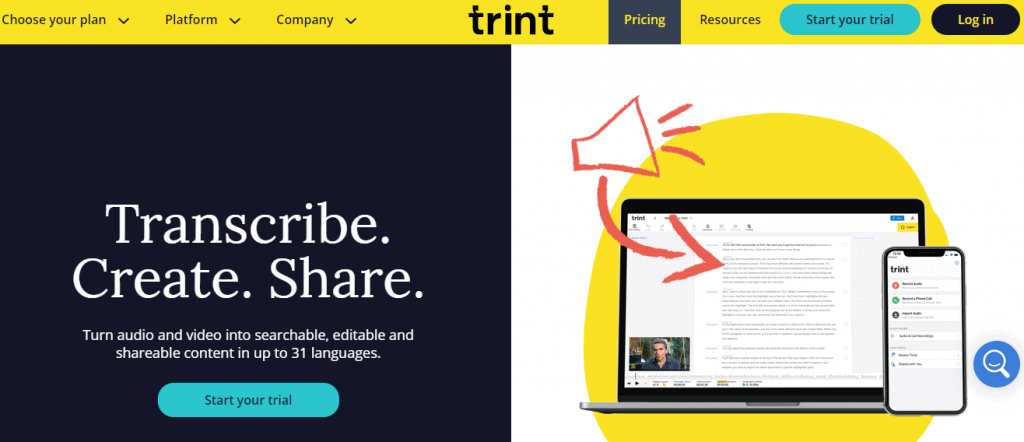 The representative of our today's list is Trint. It is a tool that uses algorithms based on transcribing audio and video. In addition to this option, Trint offers additional features such as text editing, adding descriptions to videos, tools for quick distribution of transcripts and content.
But also, this tool provides you with a different application designed for iPhone devices that provides accessibility while on the go. This comprehensive platform is supported with multiple languages and includes almost all dialects of English.
2. Rev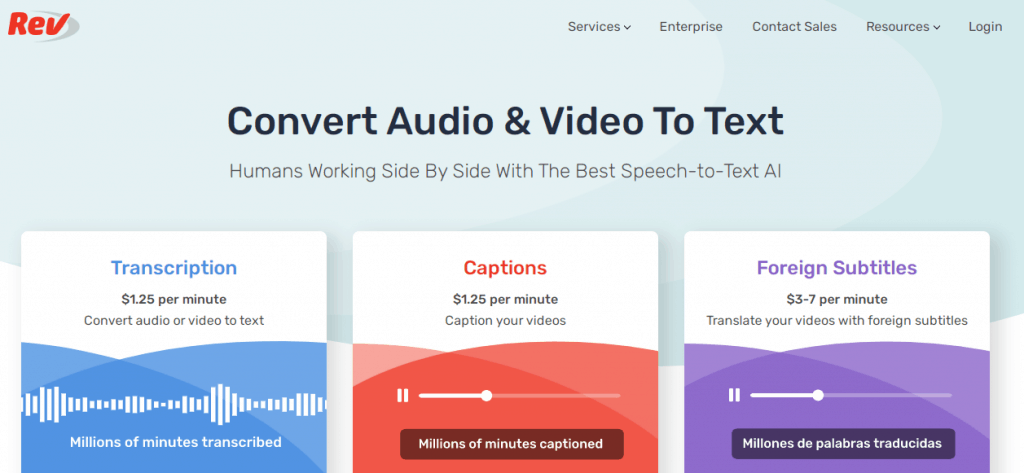 Rev works on the principle of converting recordings, audio, or video formats into a text format that you can then edit, save or share in various forms. The main feature is the existence of AI tools that ensure the accuracy of the text.
With Rev, you can process sounds with background noise, multiple speakers, and different spoken English accents. It is possible to use the option of subtitling videos in more than five languages. It also has a built-in voice recorder, free audio trimmer, and 24/7 customer support for all current problems or issues.
3. Transcribe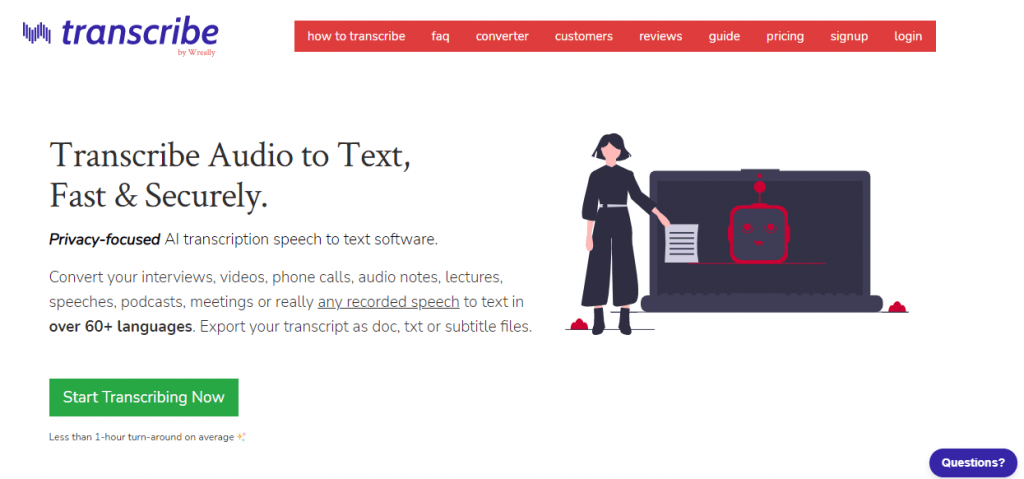 Transcribe is undoubtedly one of the secure software because it offers the option to store your transcribed data in a private place. Just like its predecessors, this is a tool used to convert audio to text automatically.
Suppose the sound file is partially damaged or has background noise. Don't worryTranscribe has a solution for that. There is an option that allows you to play audio so that the tool can convert it accurately and precisely into text. It is primarily created for professionals who need a clean and private way to restore sound.
4. Descript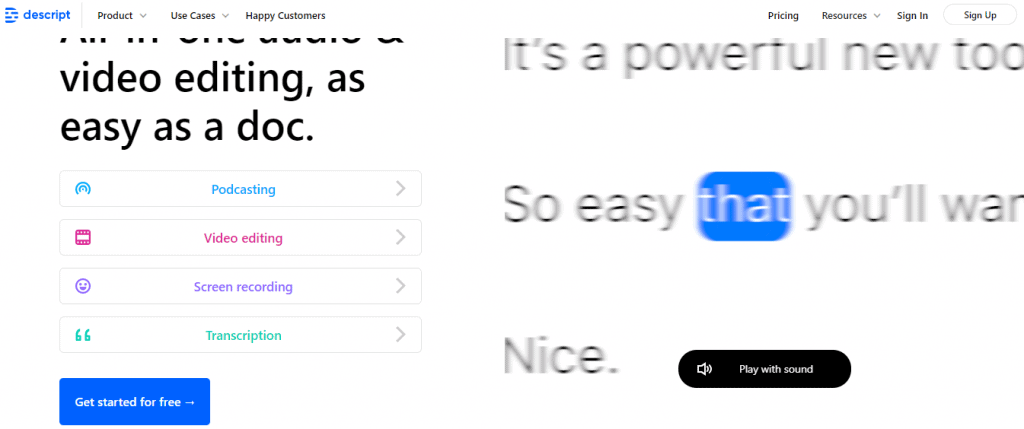 If you need exceptional accuracy and precision during the transcription process, then Descript is here for you. If you want to complete a specific task within 24 hours, you need to set aside $ 2 per minute.
In addition to the primary option, you can capture the screen. Use the opportunity to record and convert speech to text remotely and synchronize that document in the cloud. It is an ideal solution for collaborations on projects with a large number of members.
5. Otter

Many large companies like Zoom or Dropbox use Otter for transcription purposes. With Otter, you can record sound from your phone and transcribe it in real-time. You can create a group and members to better collaborate on your transcripts.
It can work with iOS and Android operating systems, which means you can also use it on mobile devices. It offers the ability to edit transcripts, share them and even identify speakers. In the tool's free version, you are limited to transcripts of up to 600 minutes of audio per month.
Conclusion
In the end, we want to say that it doesn't matter which of the options from above you choose. As the main feature of all tools, we are sure that the automation option will help you and relieve you of part of the workload. The additional involvement of AI in most software and tools has further boosted the entire transcription software industry. These are enough reasons to start using such tools and save time and effort.